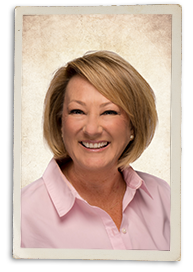 Stephanie Clark
NMLS#: 231125
Office: (903) 771-4555
Mobile: (903) 821-5054
2624 N. Loy Lake Road
Sherman, TX
My passion for being in this industry/helping families find their home is:
Helping families realize the dream of homeownership is my passion. I treat each and every borrower as if they were my own family. I understand how emotional the process of home buying can be and do my best to see that each borrower has a since of knowledge regarding the process and feels at home with me as their lender.
What you can expect from me as your lender is:
To communicate with the borrowers, to be available when needed. To keep the borrowers up to speed as to where we are in the loan process.
My top priority during the lending process is:
I am dedicated to making the process a positive experience, to close all loans on time and I am so happy to have earned your business and trust.
Apply Online
Customer Reviews:
Stephanie and her team were great to work with for a mortgage on a used house. They were always available when I had questions. They have competitive rates. The whole process went smoothly. I was able to fund almost immediately. I'd definitely use them again.
Customer Reviews:
Friendly, fast, and professional service. It was a personable trifecta of perfection!
Customer Reviews:
Friendly and efficient service. I felt comfortable from the very beginning of the process. Stephanie kept me informed of every step in the process and responded to my questions quickly.
Customer Reviews:
Amazing staff! The process was quick and easy from the beginning to the end. Stephanie and her team were willing to answer any questions that I had during the process. I never felt like I did not know what was going on or not in the loop! Highly recommended!
Customer Reviews:
Stephanie and her team were amazing! Nothing but praise for their work. Thank you!!
Customer Reviews:
I had the BEST experience with Stephanie and her team. So professional, product knowledge and good communication. I have told my friends and family about the exceptional experience.