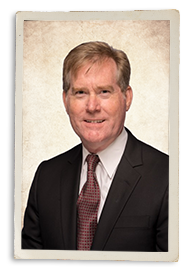 Robert Poe
NMLS#: 761864
Office: (817) 490-1945
Mobile: (817) 999-3318
211 S. Oak St.,
Roanoke, TX
My passion for being in this industry / helping families find their home is:
Happens on closing day. My greatest satisfaction comes when I help my clients change their lives, either through the dream of home ownership, or the dream of being in a better place financially through refinancing their current home.
What you can expect from me as your lender is:
The sharing of knowledge that comes from 28 years of experience in the banking and mortgage industries. I do this by educating you about the home loan process, and by simplifying the process of purchasing or refinancing your home. You can also expect me to be accessible and to treat you with integrity. I ask the right questions up-front, listen to your needs and concerns, and then educate you on possible solutions.
My top priority during the lending process is:
Providing the best possible experience for my borrower. I want every client, as well as every other person involved in their loan process, to feel good about referring their friends, family, and co-workers to me. When I get mortgage loan referrals from past clients, I understand the value of that compliment.
Apply Online
Customer Reviews:
Robert was recommended to me by my Realtor. I had been dealing with my usual big bank, whom I previously had 4 mortgages with over 20 years and who would not approve me as I am now retired. Robert was very helpful in explaining how the mortgage banking system works and was able to provide me with a loan that met my needs. He is professional, responsive, and very helpful. I would highly recommend him.
Customer Reviews:
Excellent in all ways.
Customer Reviews:
Very easy to work with. E-friendly. Quick responses.
Customer Reviews:
Robert and everyone involved in our loan was wonderful. They made the process so easy and fast!
Customer Reviews:
Excellent job through a difficult closing.
Customer Reviews:
No suggestions to improvement, however the service provided by Robert Poe and his team was excellent, professional and friendly. The process was easy and efficient. Great service!
Customer Reviews:
All was great! Robert Poe went over and above to help me out!
Customer Reviews:
The process was very smooth and it was nice to get the auto updates along the way through email/text. The team was very knowledgeable and courteous, which made it a very positive experience.
Customer Reviews:
Robert made sure that I was informed and felt comfortable and taken care of from start to finish. He was highly communicative and no question was left unanswered or ever met with indifference. It was clear that his goal was to build a relationship, and he was successful. Genuinely great to work with. I look forward to doing business with Robert and his team on my next mortgage, without a doubt.