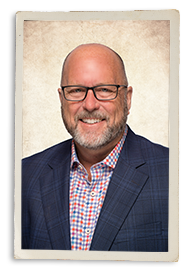 Britt Watson
NMLS#: 799229
Office: (940) 349-5455
Mobile: (940) 391-3692
400 W. Oak St.,
Denton, TX
My passion for being in this industry / helping families find their home is:
I am a people person! Working in a business where I get to meet new folks regularly is very rewarding. Helping them with this major financial decision is an honor and a privilege I don't take lightly.
What you can expect from me as your lender is:
I live by the Golden Rule; treat others the way I want to be treated. I will shoot straight and keep you informed throughout the entire process.
My top priority during the lending process is:
I want to earn your complete trust and hopefully develop a long-term relationship…and friendship!
Apply Online
Customer Reviews:
Extremely pleased with how easy the loan process was and how friendly and professional both Britt Watson and Adriana Watson were. Hit our aggressive closing date without issue. We are extremely pleased and will definitely recommend First State Bank.
Customer Reviews:
My experience was excellent from the beginning to the end of the loan process, Britt and his team was very professional, always open to answer any questions I had.
Customer Reviews:
We were referred to Mr. Britt Watson for a home mortgage loan by a friend. Mr. Watson and his team provided a smooth transition in this process with their knowledge and expertise in this industry. They were easily available, responded promptly, and beyond courteous. These are qualities that are hard to find in today's workforce. We are so thankful and extremely blessed to have worked with his team and to have been directed to FSB.
Customer Reviews:
My experience was Excellent. Britt and the Team were on top of everything!
Customer Reviews:
Britt and his team provided superior customer service. Great level of communication, keeping us updated every step of the way. Exceeded our expectations. Played the critical part in us closing on our home on time!!
Customer Reviews:
Britt and his team kept me updated every step of the way. When I had questions, they were very helpful and they made the process so easy. I would recommend them to anyone looking to buy a house. They made it stress free and very pleasant.
Customer Reviews:
What I appreciated the most from Britt was his communication. He would call, text, or email me and we would always stay in touch. I might not have always received information I wanted to hear such as delays but I am highly satisfied with him.
Customer Reviews:
From the very first phone call, Britt Watson was impressive and shared his insights into the mortgage world. It was clear at that point I was referred to the right guy. There were some hiccups due to the close date moving back multiple times. Britt and team handled it professionally and with grace. As long as I live in TX there will be one guy I refer friends to for mortgages.Thank you for your patience and unwavering good nature.
Customer Reviews:
I loved that everyone was so friendly and helpful. They went out of their way to make sure I had a clear understanding of the process, they kept me informed during the whole process! Britt and his team are awesome, it was a pleasure doing buisness with them!!
Customer Reviews:
Nothing needs to be improved. Britt Watson was an absolute pleasure to work with. Extremely professional and knowledgeable plus super friendly and personable.
Customer Reviews:
Britt and his team went far beyond what was expected of them. They were awesome.
Customer Reviews:
Britt and his team did a fantastic job on working with us and our loan. Made it extremely easy going with no problems.
Customer Reviews:
I was very pleased with the professionalism and outstanding service I received from this team. I asked if I could move my closing date up a week early. Brittain Watson and his team did an excellent job to make sure all information and documents were complete and on time. Thank you for your excellent service!
Customer Reviews:
Britt and his team did a great job of communicating needs and giving me quick updates as to where I was at in the loan process. They made what seemed like a nerve racking process very easy and painless for a first-time home buyer. I will continue to be a customer in the future.. and point other customers in need of home loans in Britt's direction. Thanks again!!!
Customer Reviews:
Everyone. Who was involved in the process with first State Bank that we talked to especially Britt Watson and his team . Always had the answers and helped our needs. Believe they were very professional and just over all great people.
Customer Reviews:
I felt like I was really being served well through out the loan process. Everyone involved in my loan was really attentive, kind and helpful. I really appreciate the good service.
Customer Reviews:
Britt and his team were absolutely stellar in our loan process. They took the time to make sure I was kept in the loop with every process and change. The team made the entire process so easy. I couldn't have asked for a better team.
Customer Reviews:
Britt and his team were great. Really easy process and excellent communication throughout.