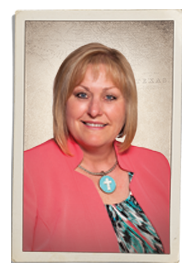 Carla Sherman
NMLS#: 1321623
Office: (940) 627-8767
Mobile: (940) 389-2966
661 W. Thompson St.,
Decatur, TX
My passion for being in this industry / helping families find their home is:
Seeing the American dream of homeownership come alive. It doesn't matter if it's a first-time homebuyer or someone who's purchased several homes in the past. Their new home is a place where memories are made and I take great pride in knowing that I helped with one of their first memories of their home.
What you can expect from me as your lender is:
My attention to detail and hands-on approach to get the loan to the closing table.
My top priority during the lending process is:
To be easily accessible, informative and trusted.
Apply Online