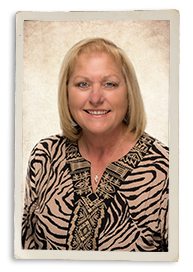 Carla Sherman
NMLS#: 1321623
Office: (940) 627-8767
Mobile: (940) 389-2966
661 W. Thompson St.,
Decatur, TX
My passion for being in this industry / helping families find their home is:
Seeing the American dream of homeownership come alive. It doesn't matter if it's a first-time homebuyer or someone who's purchased several homes in the past. Their new home is a place where memories are made and I take great pride in knowing that I helped with one of their first memories of their home.
What you can expect from me as your lender is:
My attention to detail and hands-on approach to get the loan to the closing table.
My top priority during the lending process is:
To be easily accessible, informative and trusted.
Customer Review:
Carla, thank you for all of your guidance through this process. We are first time buyers and she couldn't have made it any easier for us. As someone who also works in a service industry, our goal is always to build customer retention. Carla and the way she handles her clients is a prime example of how to get it done. Outstanding experience you have built a customer for life and we will go through Carla for any of our needs from here on out.
Apply Online